People • Directors
Director's Biography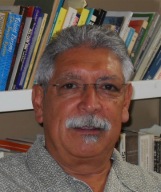 Roberto Alvarez is a native of San Diego. His family has a long tradition in both the U.S. State of California, as well as in the Peninsula of Baja California, Mexico. Dr. Alvarez's research interests revolve around both personal and academic interests that began on the U.S. - Mexico Border. This includes applying anthropology to practical problems especially in underrepresented and minority communities in the United States and in their countries of origin. The ethics of conducting social science in such communities and the long range empowerment of local peoples is central to Alvarez's teaching and work. A principal endeavor is the development and inclusion of native epistemology in the social science canon. He has conducted applied community ethnography throughout the U.S. that focuses on formal education and community development, especially the high incidence of minority high school dropout rates, and has emphasized the social-cultural context of schooling. His work includes the continuing study of the settlement and long-term accommodation of immigrant communities along the California-Mexico Border. Most recently Dr. Alvarez has focused on the U.S. Mexico Border and global agriculture. His research investigates transnational markets, entrepreneurs and global challenges to sovereignty by focusing on the ethnic fruit trade (primarily the chile and mango markets) between Mexico and the U.S. This also includes the role of the nation state and a critical institutional history of the United States Department of Agriculture. He has conducted research in Mexico (Chiapas, Baja California, the Western Pacific States), Panama, along the U.S.-Mexico Border, and has participated in applied research, educational and community training in the United States Southwest, California, Micronesia, Hawaii, Belau and the Northern Marianas.
His publications include Mangos, Chiles and Truckers: The Business of Transnationalism University of Minnesota Press 2005; Familia: Migration and Adaptation in Alta and Baja California 1850-1975, University of California Press 1991; "The March of Empire: Mangos, Avocados and the Politics of Plant Transfer," Gastronomica 2007; "The Transnational State and Empire: U.S. Certification in the Mexican Mango and Persian Lime Industries." Human Organization. 2006; AThe Mexico-U.S. Border: The Making of an Anthropology of Borderlands.@ Annual Review of Anthropology 1995; AUn Chilero en la Academia: Sifting, Shifting and the Hiring of Minorities in Anthropology,@ in Race, Steve Gregory and Roger Sanjek, eds., Rutgers University Press 1994; AThe Lemon Grove Incident: The Nations First Successful Desegregation Court Case,@ Journal of San Diego History 1984. He also participated in the PBS documentary films "The Trail North" (Co-Producer) and "The Lemon Grove Incident"( Executive Consultant and Associate Producer).
---
Associate Director's Biography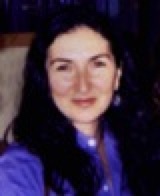 Elana Zilberg earned her Ph.D. in anthropology from the University of Texas, Austin. She teaches in the Communication Dept. at UCSD. Her research interests lie at the borders of anthropology and cultural geography, and of Latino and Latin American Studies. Her current work on the policing and deportation of Salvadoran immigrant gang (affiliated, alleged and affected) youth and their reception in El Salvador examines the production of transnational space and identity at the nexus of migration, violence and security. She also works on communication and consumption networks between immigrants in the US and their families in Latin America. She teaches courses on representation, consumption, violence, space and place, cultural poetics, globalization, neoliberalism, and ethnography. Before earning her doctorate, Elana Zilberg worked with immigrant, refugee and human rights organizations.
Her publications include Transnational Geographies of Violence: An Inter-American Encounter from the Cold War to the War on Terror. Forthcoming with Duke University Press 2009,"Inter-American Ethnography: Tracking Salvadoran Transnationality at the Borders of Latino and Latin American Studies" in Companion to Latino Studies Juan Flores and Renato Rosaldo, eds. Oxford: Blackwell (2007),"Refugee Gang Youth: Zero Tolerance and the Security State in Contemporary US-Salvadoran Relations, in Youth, Law and Globalization, Sudhir Venkatesh and Ronald Kassimir, eds. Stanford: Stanford University Press (2007), "Gangster in Guerilla Face: The Political Folklore of Doble Cara in Post-Civil War El Salvador," in Anthropological Theory. Yael Navarro and Kay Warren, eds. (Vol. 7 No. 1, March 2007),"Fools Banished from the Kingdom: Remapping Geographies of Gang Violence between the Americas (Los Angeles and San Salvador)." American Quarterly, Vol. 56, Number 3, 759-779 (Honorable Mention 2005 Constance Rourke Prize Committee of the American Studies Association (2004),"A Troubled Corner: The Ruined and Rebuilt Environment of a Central American Barrio in Post-Rodney King Riot Los Angeles," in City and Society IVX(2):31-55 (2002) and "Falling Down in El Norte: A Cultural Politics of the ReLatinization of Los Angeles," in Wide Angle,Guest editors Jesse Lerner and Clark Arnwine,special issue on film, architecture and urban space, Vol. 20, no. 3, 182-209 (1999).